You're looking for that perfect job opportunity that will boost your career? Unfortunately, if it's in the U.S. and you're not a citizen, that might be difficult. But, don't worry — in this article, we'll explain how to obtain a work visa.
Temporary Workers Visa in the USA
First of all, a work visa is a document that allows people to work in the United States for a fixed period of time. Keep in mind that it's not the same thing as a green card, and it is not permanent.
"But how do I get it?" we hear you ask. You need to fulfill three conditions before you even apply for a temporary workers visa. Firstly, you need to have a job offer in the United States with a signed contract. Secondly, you need an approved Petition for a Nonimmigrant Worker (I-129) from the U.S. Citizenship and Immigration Services (USCIS) — filed by your (future) employer.
In addition, based on the type of visa they are applying for, some workers may need a Labor certification approval from the Department of Labor (again, filed by the employer).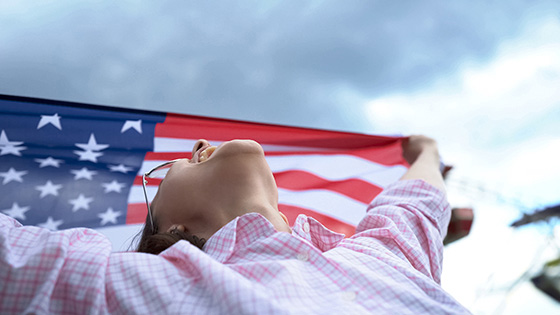 Types of Work Visas
Keep in mind that there are many visa types, so let's go through them briefly:
H-1B: For workers in specialty occupations
H-1B1: For free trade agreement (FTA) professionals
H-2A: For temporary workers in agriculture
H-2B: For workers in industries other than agriculture
H-3: For people going to the U.S. to receive specialist training (non-medical, non-academic)
I: For foreign press workers.
L1: For intracompany transfers (switching company branches, for example)
P-1: For athletes and entertainers attending specific athletic competitions
P-2: For artists and performers partaking in reciprocal exchange programs
P-3: For performers, artists, coaches, and teachers performing an ethnic, culturally unique, or artistically relevant presentation or performance.
R-1: For people of a religious vocation (priests, ministers, missionaries, etc.)
TN: For NAFTA Workers
O1: For individuals with extraordinary abilities
Q1: For people participating in cultural exchange programs
Which Documents Do I Need?
Before you go to the embassy, make sure you have the following documents:
A printout of the confirmation page of the DS-160 (an online form which you should fill out beforehand) and a recent photo of yourself (uploaded in the DS-160, and also printed out so you can bring it with you, just in case)
A valid passport
The receipt notice of your USCIS petition
A receipt that shows you paid the $190 application fee
Some proof that you will return to your home country after your visa expires — this can include your family, your long-term plans, your economic situation, anything that ties you to your home country
In case you're applying for an L Visa, you'll also need to fill the I-129S form and bring it with you
There could be other requirements as well, depending on your home country, so always remember to check with your local U.S. Embassy
Once you have collected all the necessary documentation, you should schedule your interview at the embassy. Make sure to dress appropriately when attending the interview, be on time, and, we can't stress this enough, never provide false information.
That's it! Hopefully, this article helped you with the often confusing process of obtaining a work visa in the USA.
Read These Helpful Immigration Topics
What is an Undocumented Illegal Alien?
How does Immigration Work?
What Crimes Will Get me Deported?