If you are a working immigrant, you know that every type of work visa allows you to stay in the country for different amounts of time. That can make things quite confusing, especially if you are unsure which category you belong to. So, if you are asking yourself: "how long do work visas last?, read on. We will break it all down for you in the sections that follow.
The Types Of Work Visas
When it comes to work permits in the US, there are two categories you can fall under: immigrant and non-immigrant.
Immigrant Work Visas
These visas are granted to people who have either a permanent or temporary immigrant status in the US. In most cases, those people also intend to stay in the country beyond just working there for a short time, but are waiting for the government to allow it. If the government deems that their situation would be made better if they could work, they get this visa.
Now, how long this visa will last depends on what type of immigrant you are. For example, visas for diplomats or any type of officials can last for up to three years. On the other hand, certain permits last only for three months.
In specific cases, if your status is still undetermined and you are waiting on a ruling, your visa can last until that ruling comes. All in all, these visas can last for anywhere between 3 months to 5 years, all depending on what your status is and what you will be doing.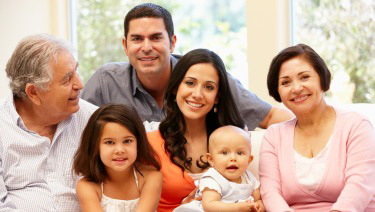 Non-Immigrant Visas
When your immigrant work visa expires, it means that you should stop working immediately. Still, you can usually stay in the country after that. However, when a non-immigrant visa expires, you should both cease working and leave the country. In the case of these visas, your work is directly related to your stay in the country. Beyond that, you do not intend to stay.
These visas are valid for as long as your employment contract lasts, but seldom for more than six years. Extensions are usually quite rare, as they require changing one's status from non-immigrant to immigrant. If that does happen, then you get an immigrant visa as you file for a green card and await the ruling.
To Sum Up
Depending on your immigrant status and the type of work permit you have, your work visa can last for anywhere from three months to six years. To ensure you stay up to date with your rights and get the visa you need, it is always best to consult a lawyer. They will be able to assess the situation and help you act accordingly.
Useful Articles to Read About Being an Immigrant
Where Does the Money I pay for My Taxes Go
Being an Illegal Aliens in the US
Get Help for Illegal Aliens