The process of moving to the US can be complicated and expensive, so it's important to have all the facts before you start. If you want to become a permanent citizen of the US, you have to meet certain criteria. You also need to have your application approved by the government and pay all the necessary fees. If you are wondering how does immigration work?, here is our guide with the information you need to get started.
Immigrant or Non-Immigrant Visa?
If you want to live in the US permanently, you will need a green card, or as it is officially known, an immigrant visa or a lawful permanent residence. Once you receive a green card, you can work and live in the US for as long as you'd like, as it can be renewed indefinitely. Also, once you've had a green card for five years, you can apply for US citizenship.
If, on the other hand, you are not eligible for an immigrant visa, you can try to get a non-immigrant one. Tourists, international students, and temporary workers usually get non-immigrant visas. The good thing about them is that they are renewable, which might allow you a prolonged stay in the country.
In fact, many people start with temporary visas and then apply for a green card. So if you are currently ineligible for a green card, you might want to try a non-immigrant visa first.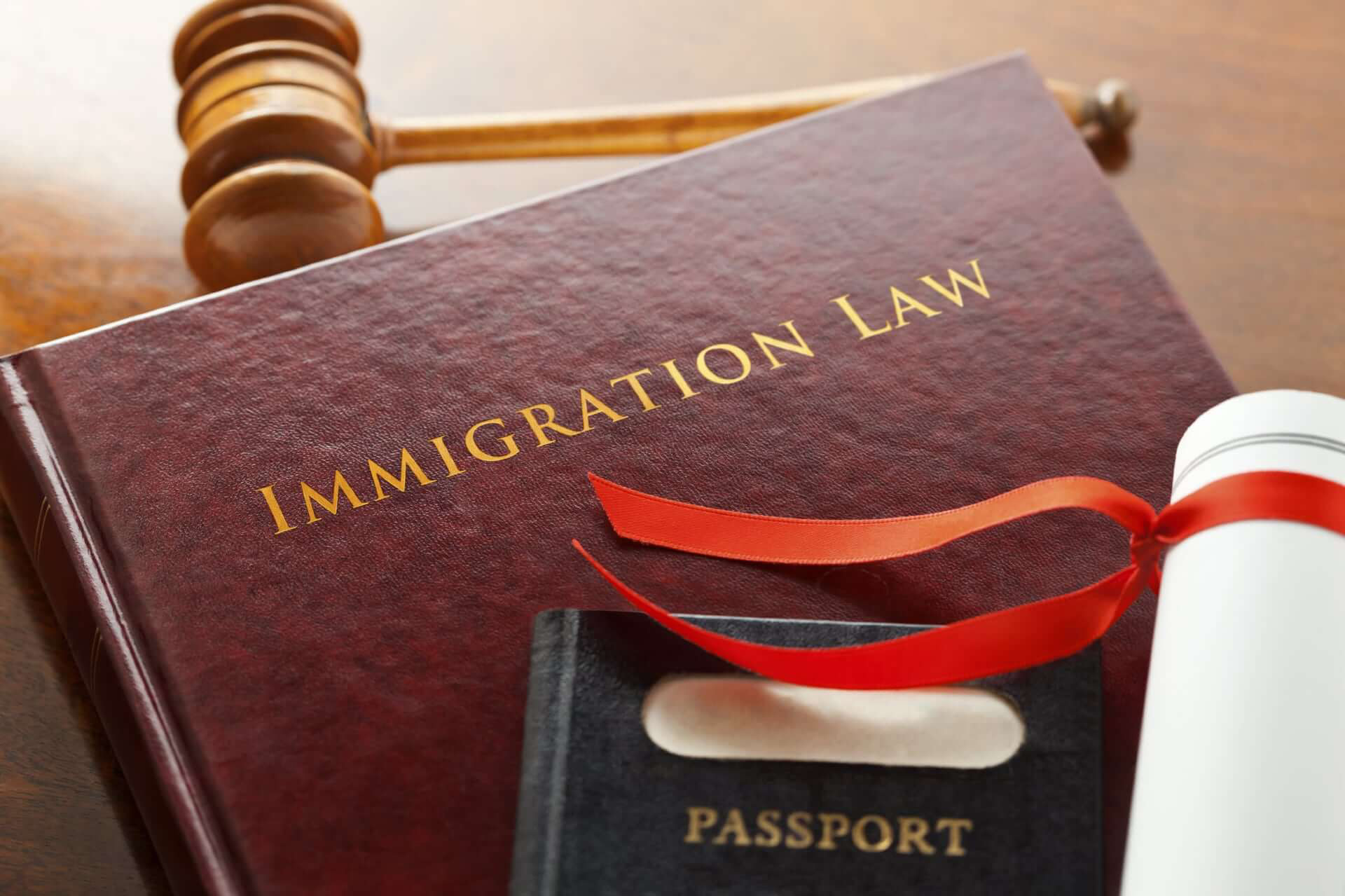 Types of Immigrant Visas
To start the immigration process, you need to figure out which type of green card you might be eligible for. Most immigrants to the US come on the following type of visas:
family-based visas
employment-based visas
diversity lottery visas
longtime-resident visas
refugee visas
To find out more about each type of green card, you can visit the American Immigration Council.
Green Card Requirements
For most of the above-mentioned green cards, you need to pass a background check and a medical exam.
For your background check, you might have to provide police reports from the country you are coming from. Be careful, though, because not all crimes will make you ineligible for a green card, but lying on your application definitely will!
In the medical exam, you have to answer questions about your mental health history, use of drugs and alcohol, and history of transmittable diseases.
In addition to these, each visa will have its specific requirements, so make sure to do your research.
Immigrant Visa Costs
The costs will also vary depending on the type of green card you are applying for.
For instance, the total cost of applying for a family-based green card is around $1,900 if you're applying from the US. It's a bit lower if you're applying from a foreign country — around $1,400. That includes government fees and an estimate of the obligatory medical exam.
No matter which green card you are applying for, keep in mind that your filing fees are non-refundable. Thus, try to get it right the first time.
Conclusion
All things considered, the process of immigration is a complex one. Hopefully, the question of how does immigration work is a bit clearer now. So, before you start your application, make sure you know what your possibilities are. And if it seems too complicated and overwhelming, always ask for help!
What You Need to Know About Immigration
What to do if You Get Arrested by Immigration?
Are You Facing Deportation?
Do I Need an Attorney for my Immigration Case?