A common misconception that many people have when it comes to getting arrested by ICE is that they have no rights. The truth is that immigrants, legal or not, have an array of rights guaranteed by the constitution. Thus, knowing what to do if you get arrested by immigration is pivotal because it could make or break your case.
First Steps
When you get arrested, it is important to stay calm and to cooperate in every way. Do not run, argue, or obstruct the officer in any way. The expression "everything you do or say can be used against you" is never more true than in this case. Stay polite, and do what you're told.
However, clearly state that you know you have rights and demand that they be respected. No matter what your status is, the officers have to recognize your rights and allow you to pursue your case.
Request a Lawyer
Asking for a lawyer should be one of your very first steps after getting arrested. If you have the means to pay for a specific one, do so. If you don't, the state does not have to provide you with one. However, ICE has to give you a list of lawyers or legal companies that offer free help to immigrants. They will be able to advise you and handle your case.
Try not to answer any elaborate questions without a lawyer in the room. Don't chat with the officers, and tell them you know that you have the right to remain silent. Also, never sign anything the officers give you without having a lawyer look it over first. Even if it seems like something harmless and simple, it is best to wait until you can get proper advice.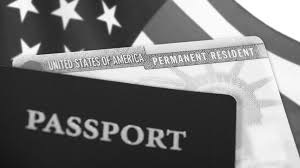 You Have a Right to a Hearing
The fact that you have a right to a hearing is the most important thing you need to remember. Do not sign a voluntary departure paper unless you actually want to leave the country. Signing that document will mean waiving your right to a hearing. That means that ICE can deport you immediately.
If you are offered to sign anything similar, simply say that you have a right to a hearing and that you request to have one. The officers will have to respect your wishes and grant your request.
Request a Bond Hearing
In most cases, you will not have to wait for your hearing in the detention center. You can request to have a bond hearing, where a judge will determine a price you need to pay to go home.
If you have no money to pay the bond, immigration support groups might be able to help. Calling your consulate in the US might also be a good idea. They might be able to help you find the necessary funds or a good lawyer.
In Conclusion
As you have read, knowing what to do if you get arrested by immigration is quite important. You have rights regardless of your immigration status, and those rights have to be recognized. In most cases, knowing the information above is pivotal for winning your case and staying in the country. So, keep all of this in mind, stay vigilant, and, most importantly, stay safe.
What Else to Know About Immigration and the United States Laws
Are Illegal Aliens Entitled to a Free Attorney?
What is an Undocumented Immigrant?
What Happens if I Lie to Immigration?