Generally speaking, being an alien, illegal or not, is hard. From understanding the laws to finding a job, it seems like everything you do is more and more challenging. However, things get even harder when you live with the constant fear of deportation. As a result, one question constantly arises in the mind of immigrants — how do I avoid getting deported?
Why Would I Face Deportation?
Before finding ways to avoid deportation, you need to understand why you would face it in the first place. There are several reasons for the US immigration authorities to deport an immigrant, and while most are obvious, some are more complex.
Illegal Immigration: If you are an illegal alien, then the US authorities have the right to deport you. Although, keep in mind that you have the right to a trial to contest the decision.
Commission of a Crime: A number of crimes can result in deportation, regardless of whether you are illegal or not. For instance, document fraud, domestic violence, and money laundering are some of the things you may end up deported for.
Failure to Inform USCIS in Change of Address: According to US law, you have ten days to notify the US Citizenship and Immigration Services about your address change. Failure to do so can make you deportable, even if you have a green card.
Violation of US Immigration Laws: Violating the immigration laws will most likely result in your deportation. Those laws forbid the participation in a fraudulent marriage or assisting in the smuggling of other aliens into the US.
How Do I Avoid Getting Deported?
When it comes to preventing your deportation, things are a bit more nuanced. Here are a few things you can do, depending on why you are facing deportation: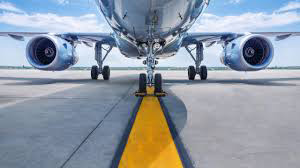 Becoming Legal: The first thing you can do to avoid deportation is to request a green card. That way, you will become a legal immigrant, meaning that you will have the right to stay and work in the US. However, not everybody can apply for a green card, so always check the requirements before doing so.
Requesting Asylum: Asylum and withholding of removal are available if you have faced persecution in your home country or would face it upon returning. You can request asylum based on political opinion, religion, race, nationality, or being a part of a particular social group.
Understanding the Laws: Immigration authorities need to respect certain procedures when deporting an immigrant. For example, if you weren't notified beforehand, you can mention that during immigration court. Additionally, you can also raise the issue of discrimination if you feel like the authorities are targeting you or your community in particular.
Conclusion
Overall, it's hard to avoid deportation, especially if you are an illegal alien. The best thing you can do is to make sure that your paperwork is up to date and that you respect the law. So in the end, how do I avoid getting deported can be answered by simply adapting to the US requirements.
Take a Look at These Immigration Articles
How Can I Work Without A Work Permit
Can Illegal Aliens Get Unemployment
What Right Do Illegal Aliens Have?