If you're in the process of obtaining your US citizenship and you're planning to work in the States, you probably have a lot of questions regarding the Social Security Number. If you asked yourself, how can I get a Social Security number? at least once, then this article is just what you need. We'll do our best to answer some of the most common questions about getting a Social Security Number and card.
Why Do I Need a Social Security Number?
The purpose of the Social Security number is to help your employer, the government, and various government agencies to identify you based on personal information. It also enables you to open a bank account, get a loan, apply for a job, and verify that you're eligible to receive government benefits.
The Social Security number also helps to identify and record your wages and self-employed income.Namely, it allows your employer to report your earnings to the Internal Revenue Service (IRS).
Therefore, whether or not you're a US citizen, you're going to need an SSN in order to be able to work. Non-citizens who have a work permit and non-immigrants with visa status must apply for a Social Security number.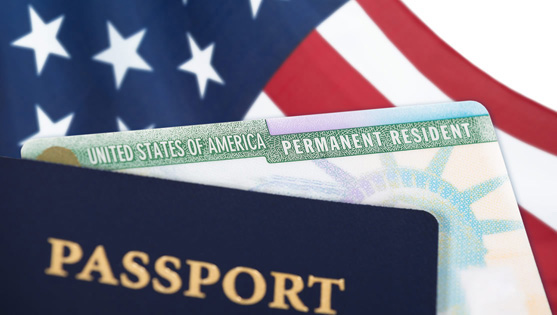 How Do I Apply for a Social Security Number?
Luckily, you don't need to go to a Social Security office anymore in order to apply for your SSN and card. You can now do it through the same application form that you will use to apply for permission to work lawfully in the United States — Application for Employment Authorization.
However, if you failed to request an SSN card on your I-765 Application for Employment Authorization, you must visit your local Social Security office and apply there. You ought to keep in mind that you can only do so after you've obtained your Employment Authorization Document (Form I-766) from USCIS.
Make sure you bring the following original documents with you when you visit an SSA office to apply for a Social Security card:
Your Form I-766, which verifies your immigration status and allows you to work in the United States.
Your birth certificate, which confirms your age. If you do not have one or you are not able to get a hold of it within 10 business days, your foreign passport, U.S. military record, or religious record showing your age or date of birth may be acceptable.
Keeping Your SSN Safe
Your nine-digit Social Security number is your first link to Social Security, so think of it as a private and important piece of information. You should never share your SSN with someone you don't trust because you risk exposing yourself to identity theft. If it ends up in the wrong hands, your SSN can be sold or used for a job or other benefit. You should store your Social Security card along with other important documents in a safe place.
Final Thoughts
We hope that this article helped answer your How can I get a Social Security number? Question. If our article failed to cover any important issue, we advise that you contact your local Social Security office as soon as possible.
What to Know About Becoming a Legal Citizen
How do I Keep From Getting Deported?
Important Information for Illegal Aliens
Need Help for Immigrants?